Windows 10 – Snipping Tool
To take a screenshot in Windows 10, search in the start menu for "Snipping Tool" and open it.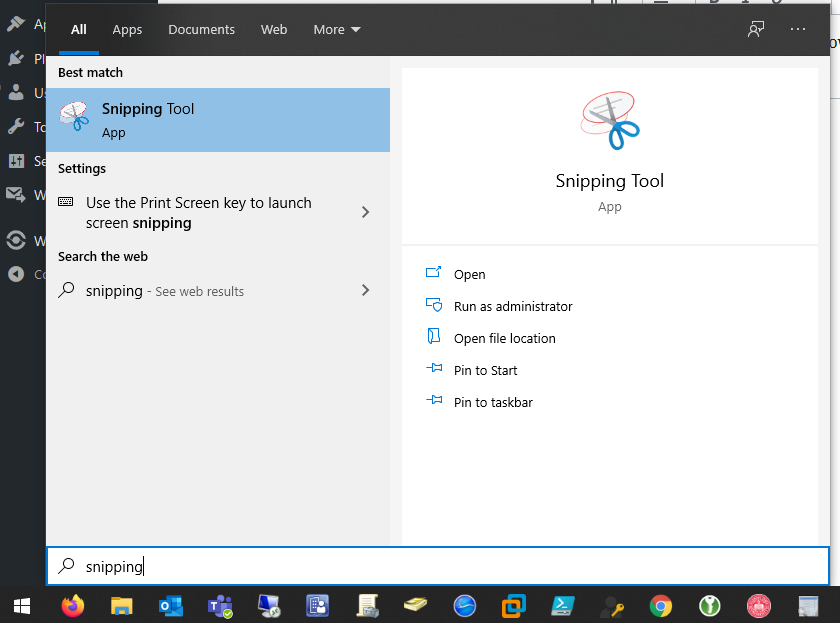 The easiest way to use the the tool is to pick the Rectangular snip mode and then click "new" to draw a rectangle. Everything within the rectangle will be put into an image that you can then copy and paste or save as a file to your computer.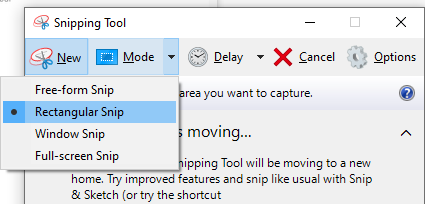 Mac
For iMacs and Macbooks, press Shift-Command-4 to take a screenshot. You can read more about taking screenshots on Mac at: https://support.apple.com/en-us/HT201361