VDI (Virtual Desktop Infrastructure) is a computer lab comprised of virtual computers. It is accessible remotely through a web browser or the VMware Horizon Client. Remember to always save your work in OneDrive or a network location while working in VDI.
To login to the VDI, navigate to https://vdi.it.ilstu.edu and login with your ULID and password. Then select the "VMware Horizon HTML Access" option as shown below.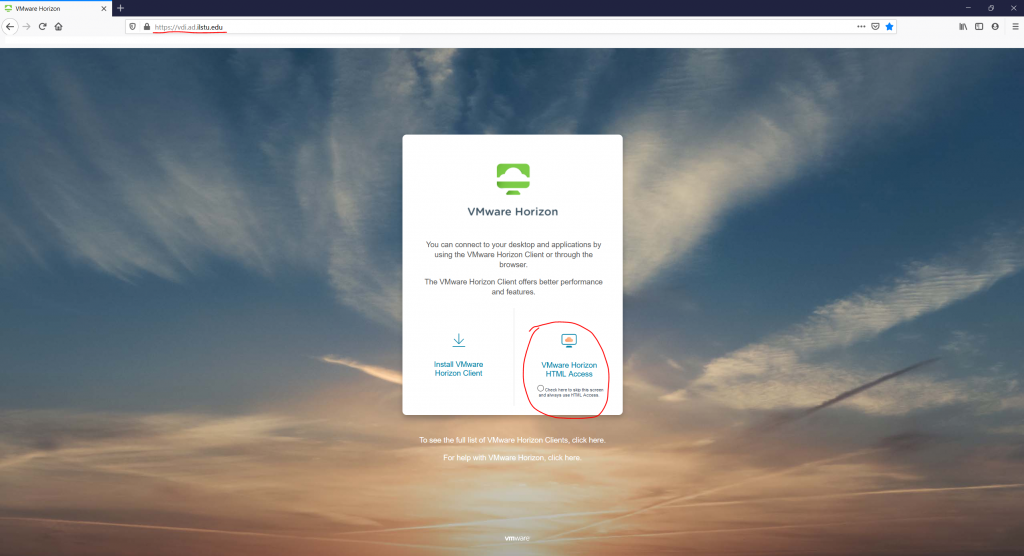 Then pick the "CAST-Pool" or you can choose one of the other virtual labs if you are in a certain major or class with a special virtual lab. A list of labs and their software can be found here: https://support.cast.ilstu.edu/vdi-software-catalog/
For enhanced performance and functionality, you can download the VMware Horizon Client from here: https://www.vmware.com/go/viewclients and then click the "New Server" or "Add Server" button and enter vdi.it.ilstu.edu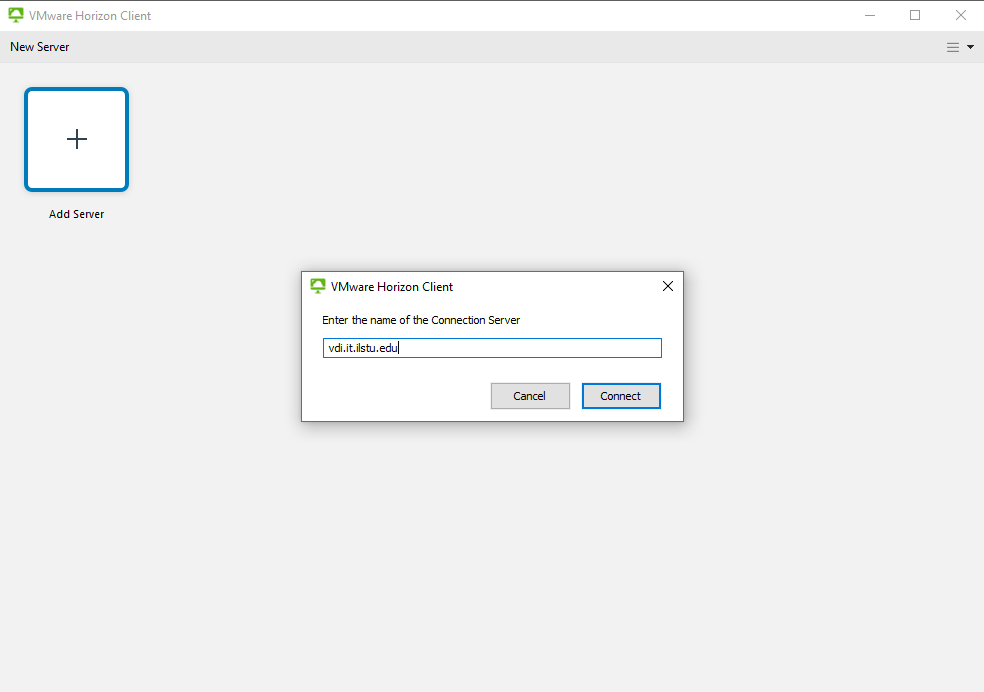 If you are using a high resolution display such as a 4K monitor or a Mac Retina display, icons and certain text may appear small. To correct the display scaling, right click anywhere on the desktop and select "Display Settings".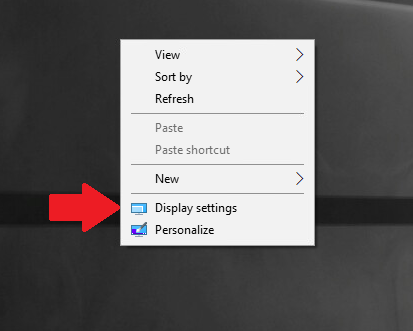 Then in the display menu, click the drop down menu under "Scale and layout" and adjust it to a setting according to your preference. High resolution displays like 4K often require a setting of 150% or more.