Citrix allows you to connect to computer labs and other resources remotely. To connect, go to https://citrix.illinoisstate.edu and sign in with your ULID and password. The VPN is not needed for Citrix.
Once logged in, you should see "Favorites", "Desktops", and "Apps" on the top menu bar. Most classes will be using the "Desktops" option where you should be able to find your computer lab.
During the process of logging in and connecting you should be prompted to download the Citrix Receiver. This is a program that helps establish and maintain a connection to the remote lab or app. In some cases, you may want to switch from using the receiver to using the "Light Version" which runs right in your web browser. To switch between connection methods, click on your name in the top right and select "Change Citrix Receiver".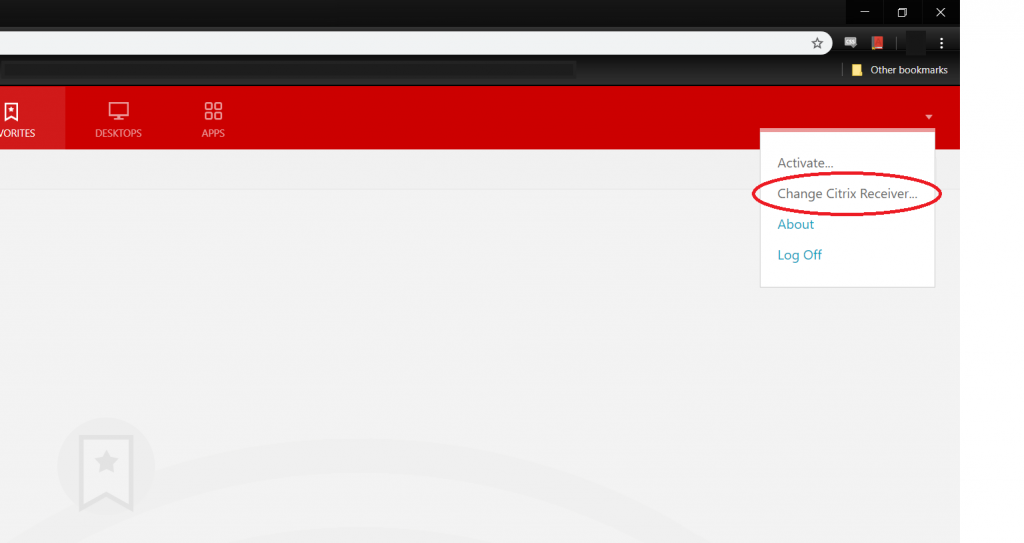 This will bring up the below prompt at which you can select "Use light version"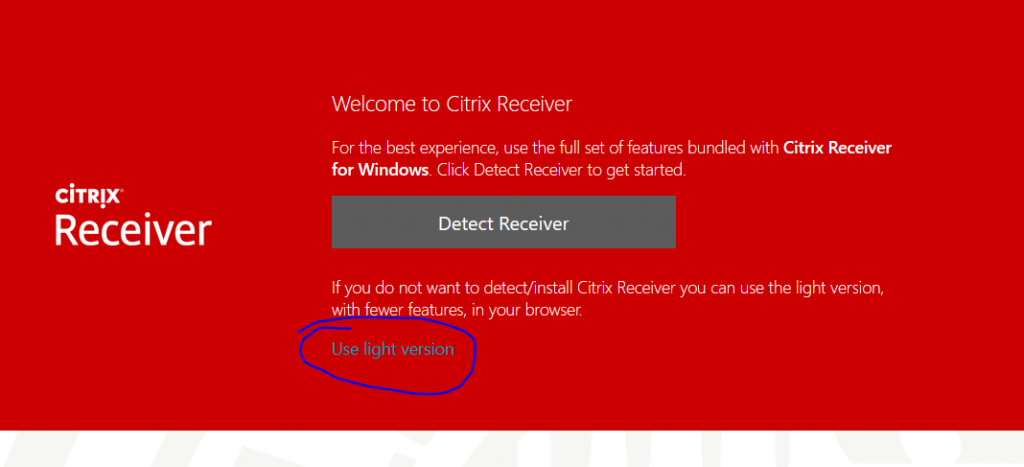 This often solves most issues, but if it does not, try using a different web browser (Chrome, Firefox, Safari, Microsoft Edge) and make sure your web browser is fully up to date.