Previously, Adobe licensed its products with serial keys. Recently Adobe switched to user-based licensing. ISU then facilitated the purchase of all Adobe Creative Cloud apps for faculty, staff, and graduate assistants. This includes Acrobat Pro, Photoshop, InDesign, Illustrator, Premiere and many other applications.
These products are linked to your ISU account and you can install up to two copies of software on your devices through the Creative Cloud App which can be downloaded through Software Center or at https://creativecloud.adobe.com/apps/download/creative-cloud.
When signing into the Adobe Creative Cloud App, it is important to select the "Company or School" option or you will not receive the ISU license. This can be seen in the below image: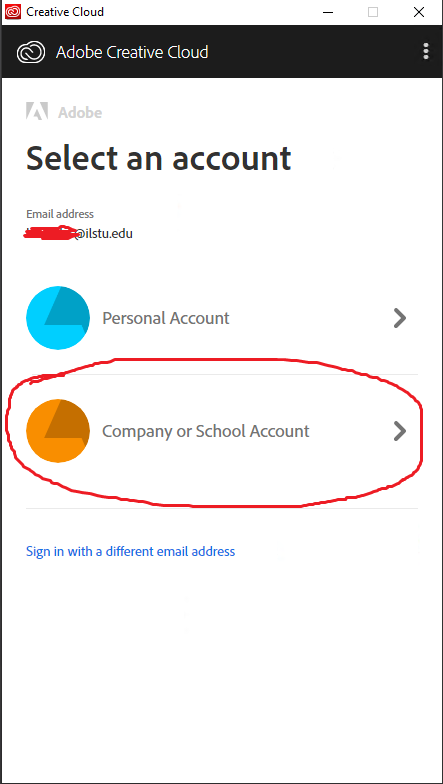 If you accidentally signed in with the "Adobe ID" option, open an Adobe app like Acrobat and go to "Help –> Sign Out". Alternatively, you can open the Creative Cloud App and click your profile picture to sign out. Then sign back in when prompted using the Enterprise ID option.